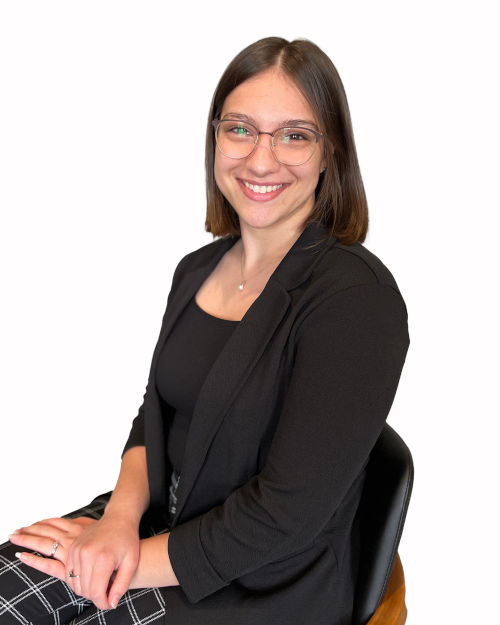 Meet Lauren
Patient Care Coordinator
Lauren joined our team in December of 2022. In her role as our Patient Care Coordinator, she enjoys welcoming you to our office with a smile or answering your call with a cheerful greeting. With her background in insurance and customer care, Lauren strives to make every patient's experience at Rivertown Dental the best it can be!
Lauren grew up in Manchester, Michigan with her parents and two sisters. She moved to Wyoming where she lives with her husband, Colin, and their dog, Sully. Together they have enjoyed many home restoration projects. Lauren also loves being outdoors, camping, hiking, and gardening.
Lauren says: "I am proud to be a part of such an incredibly caring, dedicated, and knowledgeable team! Every day I am excited to come to work to see our patients leave the office with a shining and confident smile. I look forward to continuing to build relationships with our patients while coordinating with them to further their care at Rivertown Dental."