Children's Dentistry
Making the Dental Experience Fun for Kids!
Dr. Hahn and the staff at Rivertown Dental Associates are experts in treating all members of the family, including children! We strive to give everyone that walks into our office a positive dental experience and we know that starting this at an early age becomes a great foundation for maintaining great oral hygiene. With children's first dental appointments, our main goals are to introduce your child to our office surroundings and to develop a trust between your child and all of the staff. We will also complete a comprehensive examination of your child's teeth, gums, jaws, bite and oral tissues and work to train parents and children proper techniques for taking care of primary teeth.
Our objective is to be gentle and patient with your child so that they view the dentist's office in a positive way and have a positive attitude towards their own oral health. The long-term goals are to prevent and minimize any dental problems that could occur as your child develops. Contact us today or request an appointment online to set up your child's next dental visit!
Meet Leo & Finn
Leo the lion and Finn the shark are our resident puppets that we introduce to our children. They are friendly little guys and have teeth just like a kid! They like to cuddle with our patients during their appointments and usually get invited to go home with everyone they meet!
Our staff uses Leo & Finn to demonstrate to our young patients what instruments look like and how we use them to clean and check their teeth.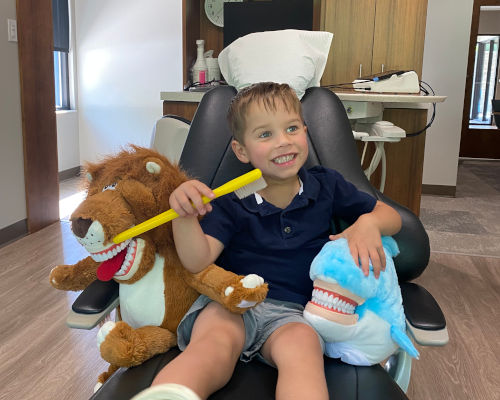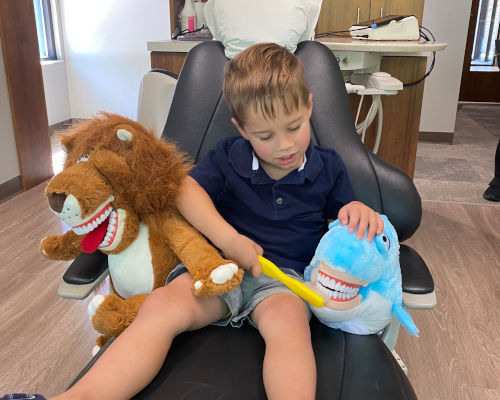 -->