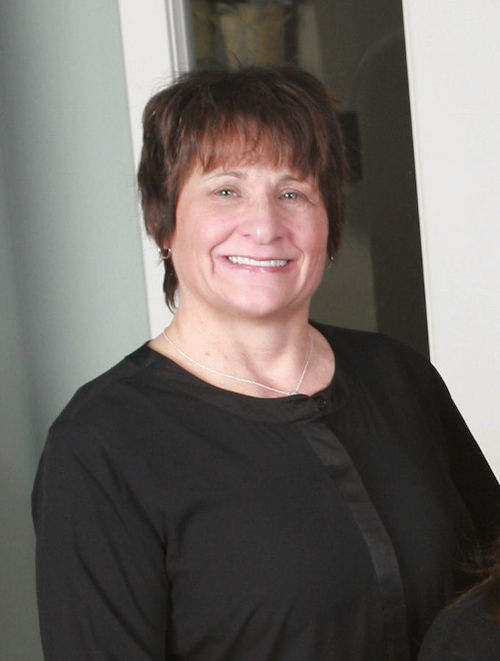 Meet Sue
Patient Care Coordinator
Sue joined our staff in 2010 with 35 years of experience in dentistry. Her attention to detail and her commitment to look after our patient's individual needs makes her just the right fit.
Sue's primary responsibility is to assist in the coordination of our Continuing Care Program. In this role she assists each of our patients in scheduling their regular dental cleanings and periodontal maintenance appointments. You will be amazed at how skilled she is at being able to accommodate your personal scheduling requirements. Don't be surprised if you receive a phone call or an email/text from Sue! She is very committed to keeping you on track with your preventative dental hygiene appointments.
Sue attended Grand Rapids Community College, taking pre-requisite classes in Dental Hygiene. She then shifted her focus to Dental Assisting and earned her certificate in Dental Assisting from the Grand Rapids Educational Center. She began her career in dentistry as chair side dental assistant. She then moved from the clinical setting to an administrative role where she was the business office coordinator for a very successful Grand Rapids dentist prior to his retirement.
Sue enjoys spending time with her husband, Mike and their two adult children, Justin and Tara and their spouses. She loves being a grandma, and her grandchildren are her favorites! As a family, sports have been a big part of their lives. Justin and Tara are both involved in coaching elementary, high school and college level sports. Sue and her family also enjoy leadership roles in summer sports camps and tournaments.
Sue says: "Everything about Rivertown Dental is simply first class. It is so awesome to be part of a practice that consistently delivers personal, customized treatment to each and every patient in a warm and caring environment. I'm so proud to be a part of a practice that provides such a high level of care and service. I have been in dentistry for a long time and thought I knew what quality dental care was. Dr. Hahn and the staff at Rivertown Dental have opened my eyes and I now see what it means to deliver excellence in dental care. Their expertise in cosmetic and restorative dentistry is truly amazing. Our doctor also "walks his talk"… he genuinely invests in our team through his amazing leadership, his focus on continuing education and his commitment to team development. I am truly honored to be part of such a great dental family here! We are now able to offer "in house" treatments such as root canals and dental implants and we can always see emergency patients on the same day. I consistently hear great compliments about Dr. Hahn!"